Communal Facilities
At Pian di Filetto you will find all that you need for a relaxing and enjoyable holiday.
SWIMMING POOL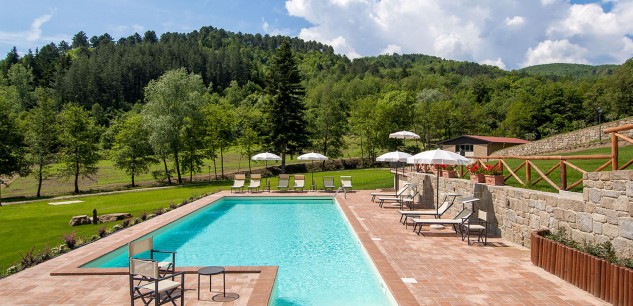 The swimming pool enjoys panoramic views and is located near the apartments and our extensive grounds. The pool terrace is furnished with sun beds and umbrellas to provide guests with a relaxing day in the sun. Close to the pool, we have our 'pool house' equipped with a kitchen, tables and chairs.
COURTYARD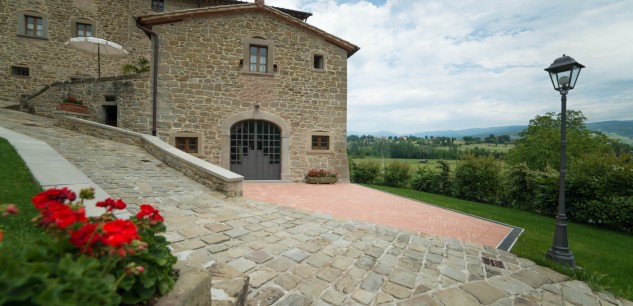 The courtyard is the heart of our ancient little hamlet and here, guests of the four apartments can meet and chat as once did the original inhabitants.
OVEN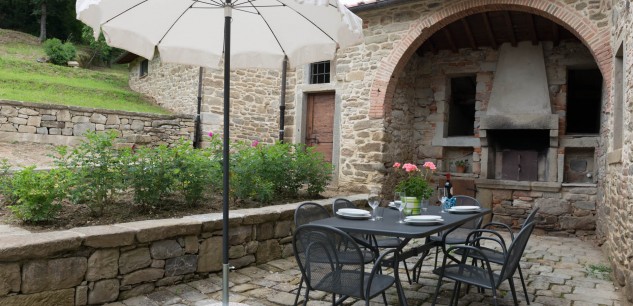 The ancient wood oven functions perfectly and is available for all your baking needs – try making bread and pizza!
VEGETABLE GARDEN AND ORCHARD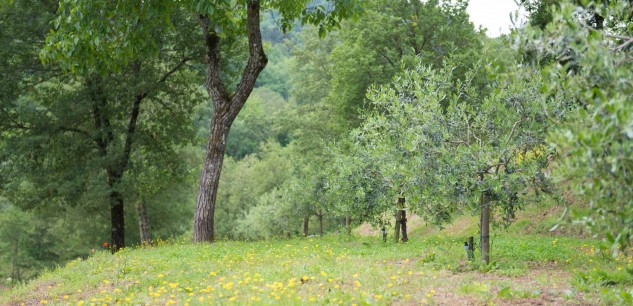 The vegetable garden and orchard is very close to your apartment and we are happy for you to help yourself. You will find Cherries, apples, plums and a range of vegetables.
The fully fenced grounds at Pian di Filetto surround the entire farm and are well cared for. They are bounded by our farmland extending to 55 hectares and are planted with wheat, corn and barley.
Old cellars
The old cellars, carefully restored, welcome guests of the hamlet in atmosphere of other times.